STRESS, SLEEP AND SEX: Evaluating Hormone Balance
Feel low energy, irritable, low sex drive (or totally non-existent), having hot flashes, lousy sleep? Are you being told this is just something you just need to live with?? It's actually not.
Hormones like cortisol, melatonin, Vit D, DHEA, estrogen, progesterone, testosterone, and thyroid hormones affect everything- most noticeably our mood, energy, sleep quality, and sexual drive and function.
Most recently estrogen has been shown to possibly  affect cognitive health as we age. But ask any peri-or post menopausal woman and they would likely agree right away with that!
In one 2018 study, an associative decrease in risk of Alzheimers disease by 19% was seen in those women who used HRT therapy for a specified period of time, primarily early in menopause.
State of the Art Hormone Testing For Women & Men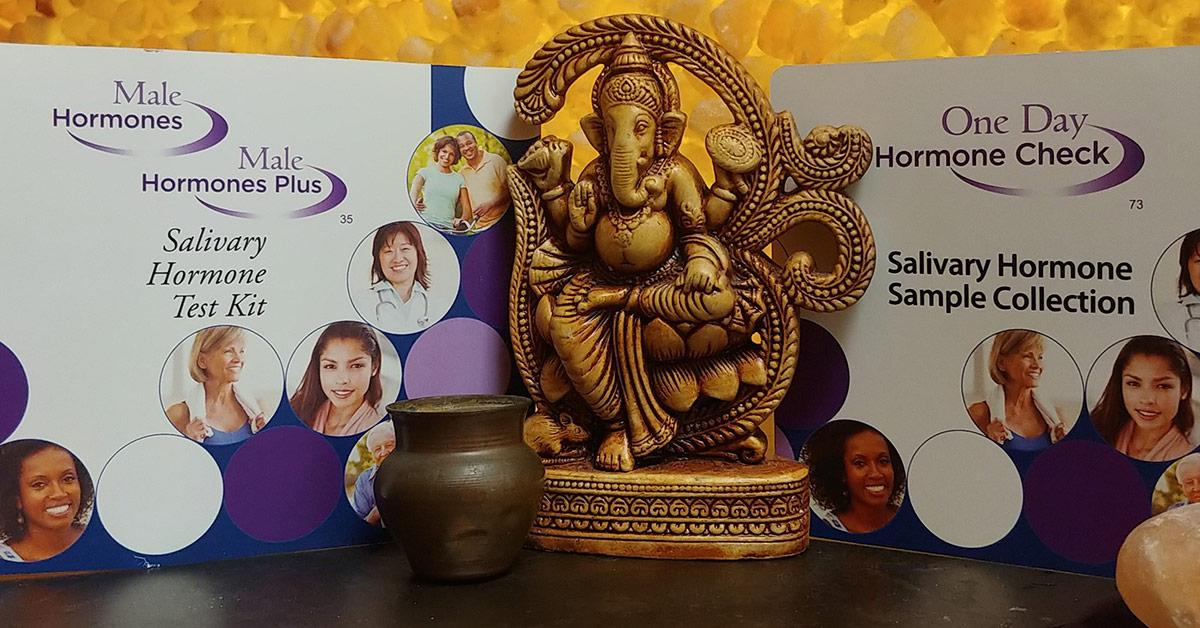 Hormone Testing- For Women and Men
Advanced Hormone testing uses multiple saliva samples over the course of 1 day to accurately determine the rising and falling of the levels of your personal sex hormones, stress hormones, and sleep hormones:
Fatigue, low energy
Insomnia
Stress, Mood problems
Hot flashes,
Weight loss or gain
Erectile dysfunction
Low libido
Hormone Pellet Therapy-For Women and Men
Pellets are tiny, custom-compounded therapies for symptoms that stem from hormonal imbalances. This therapy keeps hormone levels consistent through the day and avoids rollercoaster-like effects from orally administered or topically administered hormones. We use BioTE pellets which contain bio-identical hormones, derived from natural sources and are guaranteed tested for accurate dosing. The pellets contain hormones identical to the ones found in the human body and have fewer side effects than synthetic hormones. Reinsertion of pellet required every 4 months.
NutrEval
NutrEval Profile identifies key nutritional deficiencies. The NutrEval evaluates overall nutritional status to determine personalized supplementation needs for antioxidants, B-vitamins, minerals, essential fatty acids, amino acids, digestive support, and other select nutrients. NutrEval is considered one of the most comprehensive nutritional evaluations available.
Results address supplementation for the following:
Poor sleep
Anxiety/Depression
Stress
Headaches
Fatigue or Low energy
Hormone Imbalance
Frequently sick
Athletes-better performance/recovery
Eliminate the guessing game as to which nutrient deficiencies you have to target supplementation and save you both time and money.
NutrEval testing looks at the following bio markers:
Metabolic Analysis (urine organic acids)
Malabsorption
Neurotransmitters
Vitamin Markers
Proteins
Cardiovascular Risk
Essential and non-essential amino acids, plus intermediary metabolites
Essential and Metabolic Fatty Acids (red blood cell essential and non-essential fatty acids, including Omega-3 and Omega-6 fatty acids)
Oxidative Stress Analysis (blood and urine biomarkers indicative of oxidative stress)
Elemental Markers (both nutrient and toxic elements)
Vitamin and Mineral Deficiency Testing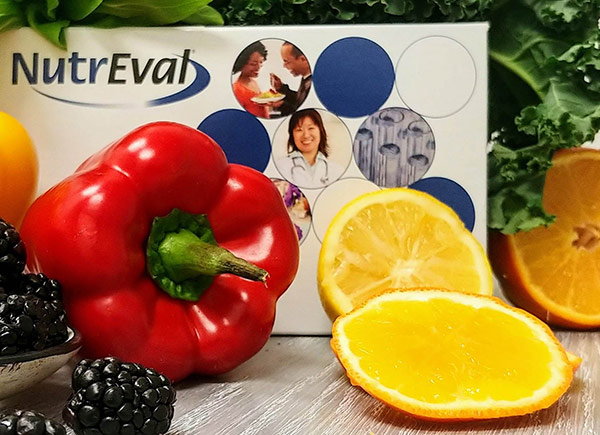 Follow up with in-depth nutrition counseling available with our consulting nutritionists
Insurance for nutrition counseling accepted for with qualifying diagnosis
Please Note
We do not accept any commercial insurance plans, including Medicare.
We are unable to provide a detailed receipt with diagnosis codes for services rendered.
If you have insurance you can use this for any covered lab test costs.