Refresh. Rejuvenate. Revitalize. Replenish
Silver Solutions MedSpa is proud to offer effective medical spa treatments like Anti-Aging Skin Rejuvenation, BOTOX®/Dysport®, Mirconeedling, Hair Thickening and so much more to relax your body and mind.
Tara B.
I only trust Nina with my face the entire team is amazing Carey is a sweetheart and trust me when I say Nina is the best at her craft really takes the time to study your face and I appreciate that she keeps current and knowledgeable on all the newest and best treatments.
Michelle C.
Had a hydra facial with Nicole and I really saw a difference in my skin. 2 weeks after I had the hydra facial, I met up with someone I hadn't seen in over 6 months, the first thing she said was how GREAT my skin looked. Nicole is very professional and would recommend her to anyone!
Viktoria P.
Truly the best! ❤ Me and my husband coming here for different services in the last 2 years. It's always a great experience with fantastic results! Anybody we've met here provided excellent service, but special thanks to Nina, and of course Kerry for always providing the best! ❤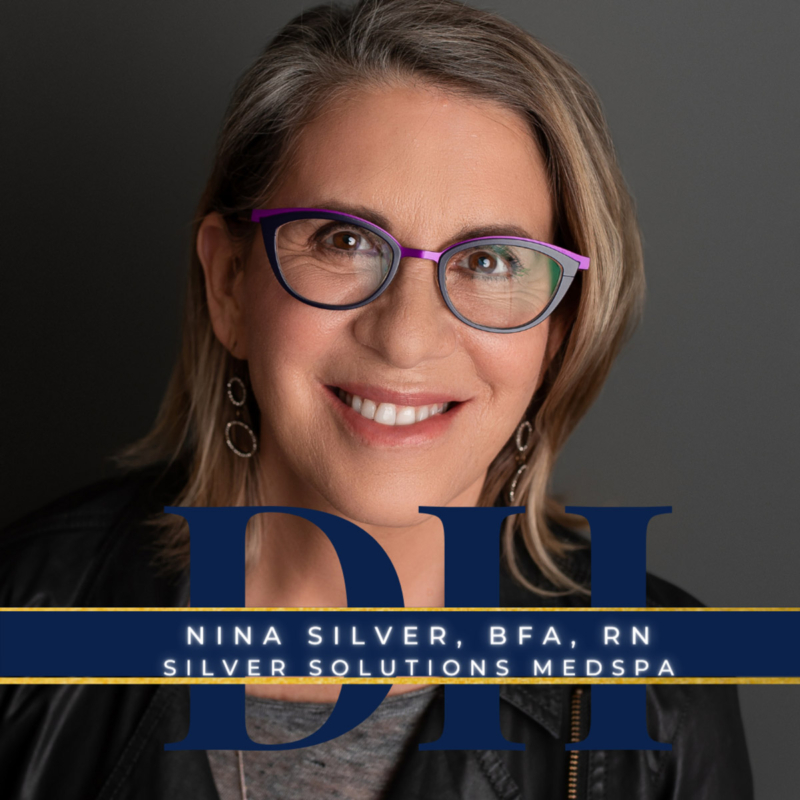 New Diamond Hands Podcast Episode Alert! Last of the Season!
We are so excited to bring you the last podcast episode of the season to you with Nina Silver, owner of Silver Solutions Medspa in Pittsfield, MA! A native New Yorker, Nina tells us a fascinating story which starts with her getting into nursing school in the 60's as a way to leave her mother's house, how she found herself building the business of others, and her eventual burnout in the ICU. She went back to her base of knitting and crochetting, you won't guess how a relocation to Western Massachusetts, and her trekking the Appalachian trail led her to go from crochet, to needles, to NEEDLES in a full circle moment. Click below to listen