What is Medical Microneedling?
It causes controlled micro-injuries that stimulate your body's natural wound healing process, while minimizing cellular damage. The result is effective remodeling of scar tissue, while keeping the overall structure of the skin intact.1
At Silver Solutions Medspa we use the SkinPen, the first  FDA-cleared medical microneedling device.
There are 3 phases to the wound-repair process:
Phase I: Inflammation. Piercing the skin triggers your immune system to disinfect the wounds, remove debris, increase blood flow and begin to create new tissue.
Phase II: Proliferation. The wound is rebuilt with new granulation cells, which are part of the extracellular matrix. Additionally, a new network of blood vessels develops.
Phase III: Remodeling. The wound is replaced with new dermal tissues and blood vessels.
Best of all, SkinPen works! Ninety percent of subjects in the clinical trial would recommend the procedure to family and friends.1
References [1] Data on file. Bellus Medical. 2017.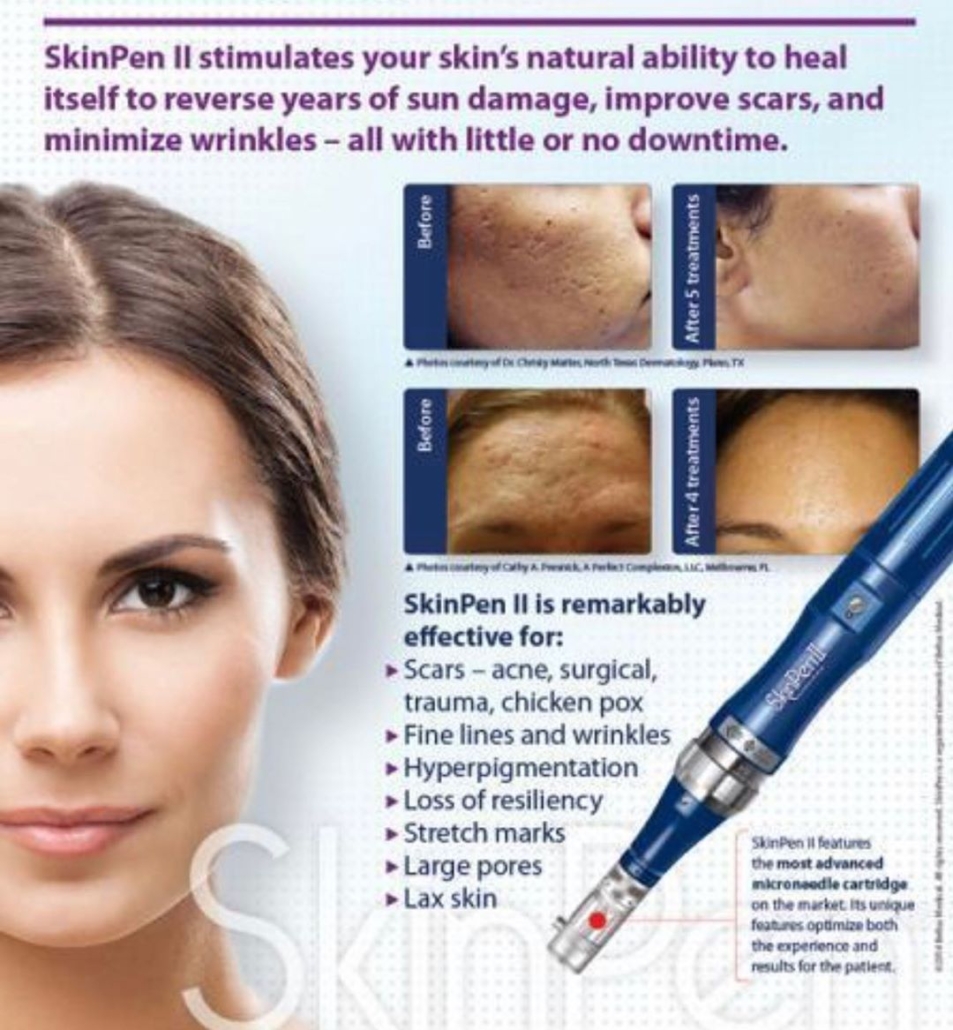 SkinPen Medical Microneedling is:
1. Natural. SkinPen is a medical microneedling tool that uses sharp needles to create tiny holes in your skin. In response to these micro-injuries, your body produces collagen and elastin to heal the wound naturally. SkinPen doesn't use chemicals, heat or toxins to burn or remove layers of your skin.
2. Safe and relatively comfortable. There are minimal side effects and downtime following a SkinPen procedure. Slight swelling and redness/pinkness in the area (like that from a mild sunburn) usually last only two to four days, so you can return to work or social activities quickly. SkinPen has minimal risk of scarring or infections. At Silver Solutions Medspa we apply a topical anesthetic before the procedure, making you comfortable. We also have Pronox, a self administered nitrous gas for complete pain and anxiety free treatments!
3. Versatile. SkinPen can be used to improve the appearance of fine lines and wrinkles, stretch marks and acne scars. SkinPen can be used on many different body parts, including face, neck, décolletage, arms, hands, legs, abdomen and back. SkinPen needles adjust to different lengths, allowing your SkinPen provider to customize your procedure based on skin's thickness and your specific needs.
4. Effective for all skin types. Because SkinPen doesn't affect the epidermis (where the skin pigment resides), it can be used on all skin types. Using ZO Skin Health, medical grade skincare by Dr.Obagi can further optimize the results from your procedure. ZO Skin Health products are specifically designed to give your skin the nutrients it needs at the right time.
Ask us about medical microneedling with SkinPen at your appointment or consultation.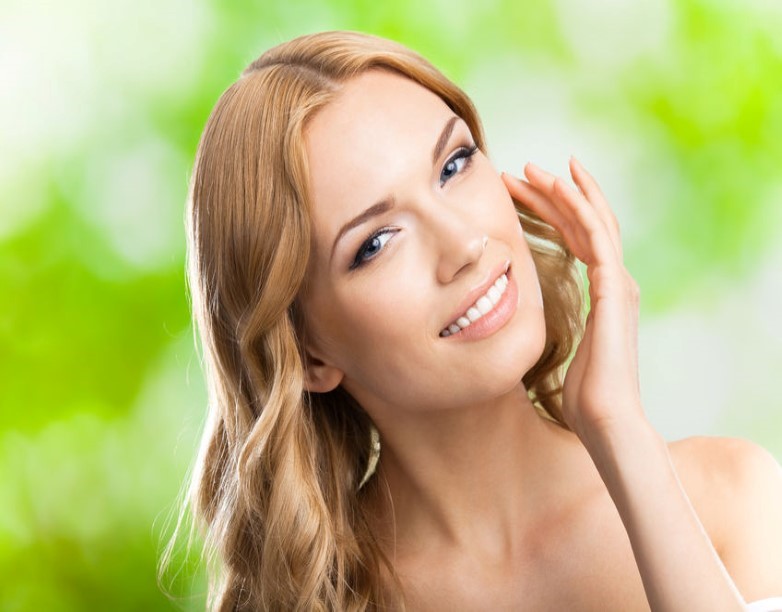 How is collagen induction therapy different than other skin rejuvenation treatments?
Collagen Induction Therapy (CIT), also known as micro-needling, is a skin treatment that stimulates your skin's natural ability to heal itself. CIT uses tiny sharp needles to create hundreds of micro-channels in your skin. In response to these micro injuries, your body produces collagen to repair itself.
Medical Microneedling with SkinPen is superior to other skin rejuvenation treatments because SkinPen is:
Natural—it doesn't use chemicals, toxins or heat
Can be used safely on many parts of your body, including your chest and abdomen
Can repair stretch marks
Works on all skin types and skin colors
Has minimal side effects and recovery time
Cost-effective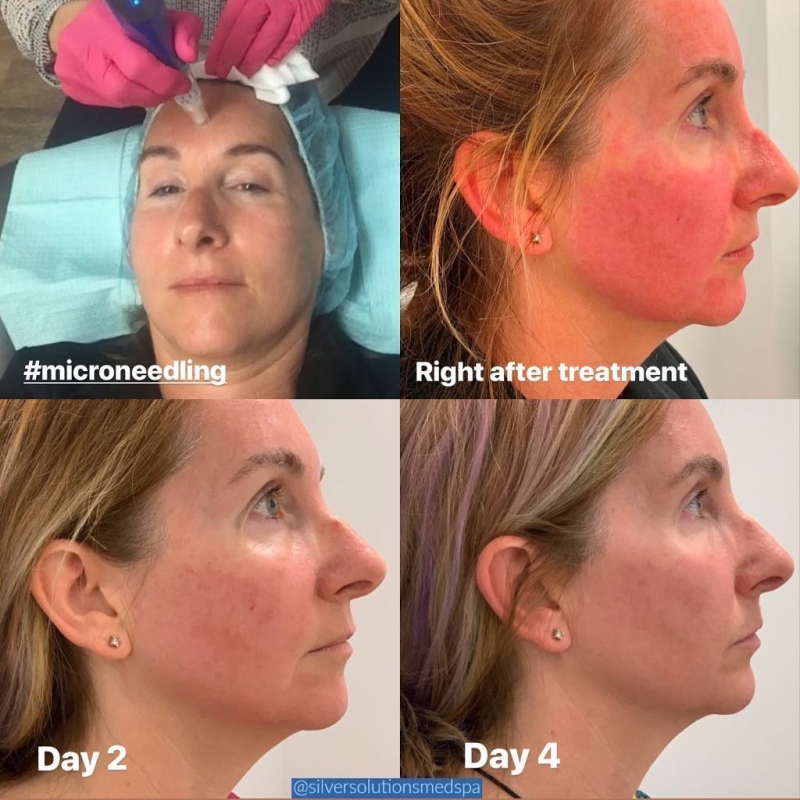 Here's how SkinPen surpasses other skin treatments:
How does it work?
SkinPen (CIT):  Naturally—SkinPen triggers your body to produce collagen.
Deep Chemical Peels (Phenol): A chemical solution (phenol) burns your skin, removing several layers.
Laser Resurfacing: A laser removes dead skin and scar tissue.
What conditions does it treat?
SkinPen (CIT): Wrinkles, Fine lines, Stretch marks, Acne scars, Hyperpigmentation
Deep Chemical Peels (Phenol): Facial blemishes, Wrinkles
Laser Resurfacing: Facial wrinkles, Blemishes, Shallow acne scars
Where can it be used?
SkinPen (CIT): Face, Neck, Décolletage, Arms, Hands, Legs, Back, Abdomen
Deep Chemical Peels (Phenol): Face only
Laser Resurfacing: Face (most common), Neck, Chest, Hands
Can it be used on dark skin?
 SkinPen (CIT): Yes, can be used on all skin colors.
 Deep Chemical Peels (Phenol): No, it bleaches the treated skin.
 Laser Resurfacing: No, it can cause darker pigmentation.
What are the side effects?
SkinPen (CIT):  Slight swelling, Redness/pinkness
Deep Chemical Peels (Phenol): Extreme redness, Swelling around the eyes, Color changes in the skin, Increased sensitivity to sunlight, Scarring
Laser Resurfacing: Swelling, Itching or stinging, Redness, Changes in skin pigmentation (lighter or darker), Photo-sensitivity, Risk of burns, scarring or infections
How long is the recovery time?
SkinPen (CIT):  2 to 4 days
Deep Chemical Peels (Phenol): Up to 4 months
Laser Resurfacing: 10 to 21 days for the wound to heal, 2 to 6 months for redness to disappear
How long do the results last?
SkinPen (CIT):  Varies by results desired
Deep Chemical Peels (Phenol): Permanent—can't be repeated
Laser Resurfacing: Up to 3 years
Treatment Cost:
Treatment cost varies depending on treatment area and product used.
The use of topical numbing cream and self-administered Nitrous (laughing gas) are available for optimal comfort during treatment. Additional cost required.
SkinPen Micro-needling Pre & Post Procedure Instructions
Pre-Procedure Instructions & Precautions
Avoid sun exposure/burns twenty-four (24) hours prior to treatment.
Discontinue use of retinoids twelve (12) hours prior to treatment.
You should not have an active breakout, active cold sores, or open lesions. If this occurs, your medical microneedling treatment should be rescheduled.
Allow at least (twelve) 12 hours after autoimmune therapies before having a medical microneedling treatment.
Wait six (6) months following isotretinoin (Accutane) use.
Skin types Fitzpatrick IV-VI, pigment may darken prior to lightening.
Wait at least forty-eight (48) hours before or after Botox treatment to have medical microneedling treatment.
Wait at least one (1) week before or after any fillers such as Juvederm, Restylane, etc.
Wait at least one (1) month before or after laser treatments such as IPL, VBeam, etc. or chemical peels such as Vitalize, Rejuvenate, etc. or Microdermabrasion treatments.
Post-Procedure Instructions & Precautions for first 24 Hours
Our Aesthetician will guide you towards the products to give you the best post procedure results such as:  ZO Accelerated Serums, ZO Hydrating Cream or ZO Growth factor (24) hours. Do not use any other skincare products or makeup (cleansers, moisturizers, or sunblocks).
After 24 hours from procedure you can also use ZO Gentle or Hydrating Cleanser ZO Tinted Primer with SPF 30 or ZO Daily Sheer Sunscreen with SPF 50 sunblock as well as continue the prescribed post-procedure products..
Avoid exercise for three (3) days following the procedure (including procedure day). Bruising is rare however, do not plan an important event within 2 weeks of treatment.
Good skin care includes ALWAYS wearing sunscreen and a hat!
Expect:
Day 0 (day of procedure): Moderate redness, tight, sunburned sensation.
Day 1 – Mild to moderate redness and swelling, similar to a sunburn. No sunscreen or makeup.
Day 2 – Some persistent redness and swelling may be present. May apply sunscreen and makeup.
Day 3 – Most redness, bruising, and swelling almost gone.
Day 4 – Return to normal appearance without makeup.
Call us with any non-emergency questions or concerns 413-441-8453. If you are having an emergency after hours please visit your nearest Urgent Care or Emergency Room.
Ask us about medical microneedling with SkinPen at your appointment or consultation.