Lip Service
Plump, pouty, luscious, kissable. Chances are if you hear these words, you immediately conjure up an image of the perfect lips. I can see them now. They are symmetrical, defined, full in the center and perfectly tapered.  If the eyes are said to be the window to the soul, then I would consider the lips to be the heart.  Afterall, they don't call it a cupid's bow for nothing.
Lips of a Bygone Era 
People have been vying and trying for the perfect lips since the early 1900's when paraffin was the initial injection of choice.  In the 1960's lip augmentation was achieved via the use of silicone.  These somewhat unsafe and obvious options have thankfully fallen by the wayside.  We have come a long way since those days and with advancements in technology and technique, we now offer safer and more natural looking options.  You no longer have to fear walking around with the dreaded "duck lips" or "trout pout." Your lips should never enter the room before you and your eyes should still be the first thing people see.  As we like to say, "the best injectable is barely detectable."  In other words, unless you want them to, no one ever will.
Hyaluronic Acid to The Rescue 
Goodbye silicone and hello Hyaluronic acid (HA).  I'm sure you have all heard of this magical ingredient by now?  It has been touted by celebrities and skincare professionals as the fountain of youth and ultimate hydrator which has somehow managed to work its way into every corner of our medicine cabinets.  This extraordinary gel-like substance works wonders.  How does it work? Hyaluronic acid occurs naturally in our bodies.  Hyaluronic acid filler, a man made substance, provides plumping and structure to our skin and lips by filling the tissue space and drawing and holding water in. Unlike its predecessors, it has the ability to mimic our natural lip tissue in this way.
In our aesthetic clinic, hyaluronic acid filler is skillfully and artistically placed in the lip tissue with a small needle by a certified licensed medical provider. It can be used to increase the size, change or define the shape, or work toward correcting asymmetries in the lip. For smaller lips, it may take multiple sessions to build. For those with a more demure chin, pronounced smile lines, or downturning of the smile, additional support with HA fillers in the lower face may be recommended. It is an excellent treatment choice for those who have lost volume or height due to the natural aging process.  It is also perfect if you are simply looking for a more hydrated look.  And if you want a super plump look, we are here for that too!  Regardless of your personalized assessment, our goal is to provide you with the most natural enhancement that compliments your innate beauty and addresses your aesthetic goals.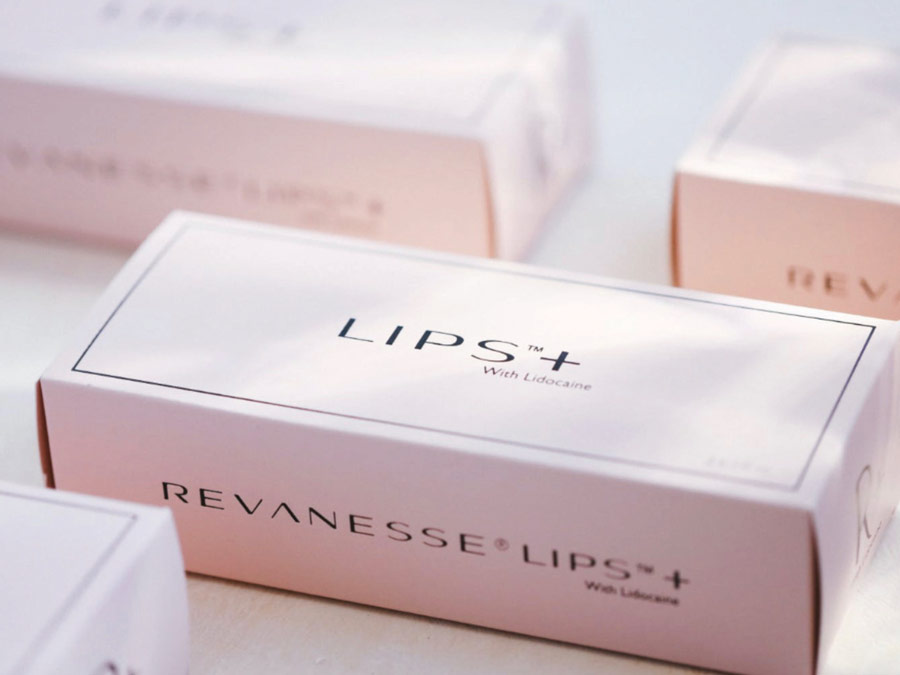 Give Me The Deets 
The procedure itself takes about a half hour and numbing creams and distraction devices are employed to alleviate any anxiety or discomfort.  The effects will be immediate and you can expect that they will last between 6-12 months.  In fact, most people end up loving their results so much that they repeat the procedure every 6 months.  Bruising and swelling are to be expected, and you will want to plan ahead if you have any upcoming events. We will provide you with pre and post care to help minimize these side effects as best as possible.  You will also want to be mindful not to book your appointment two weeks before or after a surgery, dental work or cleanings, and some vaccines. Our front desk staff will help you plan your procedures properly and answer any questions in this regard.  Safety is our number one priority, and while lip fillers are generally safe, there are certain inherent risks. These will be carefully explained to you during your consultation so that we are sure you have a full understanding and are a proper candidate.
Should I Do It?
The big question, should I do it?  Ultimately that choice is really up to you!  We are here to discuss the realities, specifics, and possibilities with you.  We will give you all of the latest and greatest information to help you make the most informed decision that is best for you. We love to geek out on this stuff and answer questions, so ask away!  I will however let you in on a little secret…If you do decide to do it, you won't be alone. Lip filler is an increasingly popular treatment choice and chances are, your hairdresser, mother, doctor, florist, and neighbor are all doing it too.  Still, we would never kiss and tell.
S.W.A.K,
Calla Delsignore, NP
Silver Solutions MedSpa
Central Block
75 North Street Suite 170B
Pittsfield, Ma. 01201